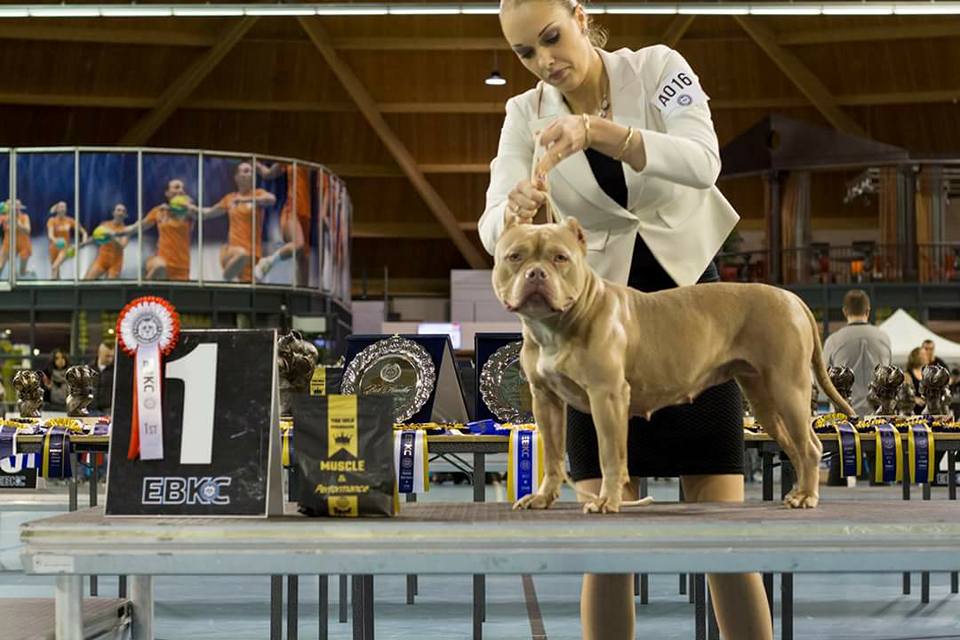 What is an EBKC Affiliate?
The EBKC works closely with a number of affiliates who are club members or registered breeders that assist the club by promoting the EBKC's standards and policies, pedigree registrations, DNA Services and general information about the EBKC events. The role of the Affiliate is to help the EBKC grow and expand membership in their home country.
What Criteria are required to be considered an EBKC Affiliate?
You must be a person who is in good standing with the EBKC
You must have at least 4 dogs registered with the EBKC over the last 5 years.
You must own a breed that is registered with the EBKC and fits the breed standard.
You must be financially stable, self-employed, or employed.
You must be a person that does not use Illegal substances.
You must be a person that is not related or affiliated with another person who owns or breeds dogs that or not registered with the EBKC, or that do not follow the EBKC breed standard.
You must be a person that is not related to a person who is banned or suspended from the EBKC.
You must be a person that has no convictions related to any serious crimes or animal cruelty.
You must be willing to travel, have a driving license and have a passport.
You must be able to speak English besides your native language.
You must be able to use a computer/laptop and are able to reply to emails.
You must not be affiliated directly or indirectly to another kennel club or organization, that is not approved by the EBKC.
What are the benefits of becoming an EBKC Affiliate?
Complimentary Gifts and Official Merchandise is sent to Affiliates on a seasonal basis.
Special Discounts on Registrations and Other Services.
Free Entrance to all EBKC Events, Dog Shows & Seminars
Education and mentorship by our Club Officials and International Judges.
Opportunities to grow your position to Official Representative.
In which Countries does the EBKC require Affiliates?
Albania
Andorra
Austria
Belarus
Belgium
Bosnia and Herzegovina
Bulgaria
Croatia
Czech Republic (Czechia)
Denmark
Estonia
Finland
France
Germany
Greece
Hungary
Iceland
Ireland
Italy
Latvia
Liechtenstein
Lithuania
Luxembourg
Malta
Moldova
Monaco
Montenegro
Netherlands
North Macedonia
Norway
Poland
Portugal
Romania
Russia
San Marino
Serbia
Slovakia
Slovenia
Spain
Sweden
Switzerland
Ukraine
United Kingdom
How do I apply to become an Affiliate of the EBKC?

Send us a covering letter by email, telling us about yourself and why you would like to become an Affiliate. The EBKC will carefully review your request and will not discriminate against anyone, regardless of ethnicity, gender, religious beliefs, or political views. All members of the EBKC are treated equally. You may send an email to: [email protected] with the subject line "Interested in becoming an EBKC Affiliate". Please indicate your Country when applying.
Your application will be reviewed and considered within 30 days.